Since NYFW, the fashion week season has officially kicked off with some great looks, wild pieces, fun and bold moments, and of course, amazing and powerful statements that walk on the runway. With the first fashion week here and gone, it's time to go across the pond to see what London has to offer for the fall of 2017. Below is a recap of the looks seen and assessed at London Fashion Week:
1. Go big or go home.
Many designers this year at LFW have opted to follow in New York's footsteps and work with the oversized design. Whether it was oversized blazers with exaggerated pointed shoulders, or large sweaters with intricate knitting, the runway was filled with all clothing big. I love this idea because this gave many designers the opportunity to pull off some great layering looks.




2. Bring in the bold.
There is nothing more thrilling to me than seeing a look come together through wild colors and bold prints, patterns and textures. London Fashion Week provided this and then some when they debuted some new looks this past week. Designers such as Peter Pilotto, David Koma and Temperley London have nailed this. Utilizing texture, colors and patterns that stand out (Peter Pilotto nails the ugly style look...which indeed is a thing, look it up!) and truly catch the eye.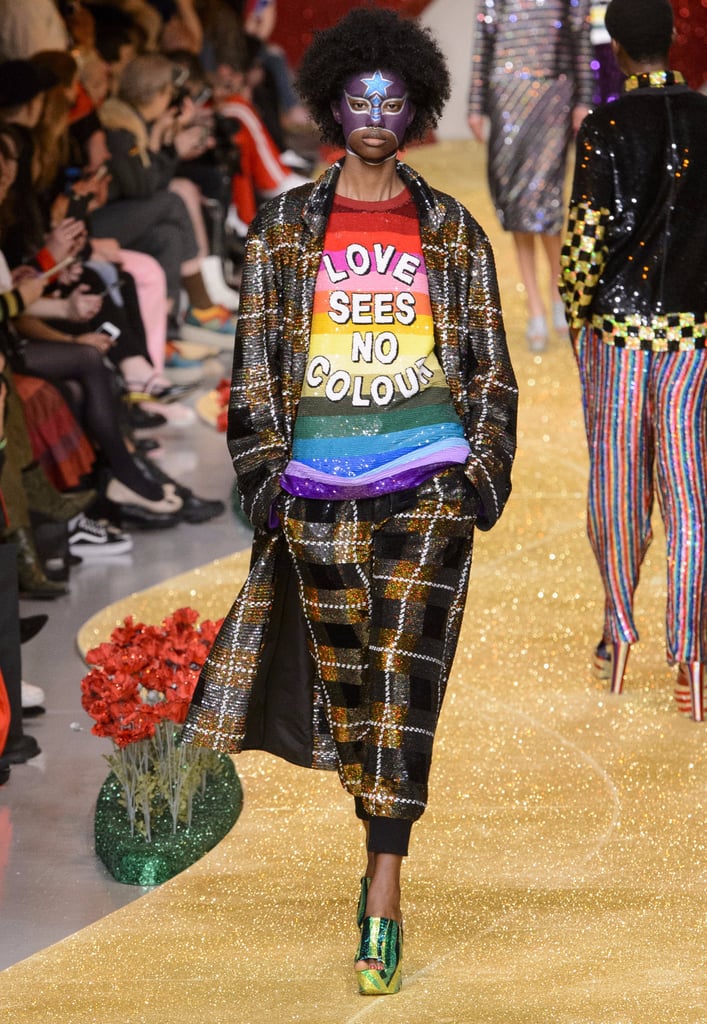 3. Say it loud.
With all the recent political changes and tense political atmosphere, its always amazing to see how designers convey their opinions, frustrations, praises, and views on the runway. It reminds me that fashion and style can be more than just what you wear, but truly in the sense of the word, how you wear something. Ashish, always a breath of fresh designer air, is no stranger to this designing. After Donald Trump's muslim ban and other recent US actions against those of minorities and different sexual orientation, Ashish took to the runway to support love for all races and all kinds. The designs were beautiful and his message was even better.


images courtesy of Google images.
0